Tourist Joy Flight Safety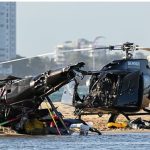 Tourist Joy Flight Safety
After the mid-air collision of the two Sea World Helicopters on the Gold Coast it is imperative that there needs to be heightened rules concerning joy flight safety. The most dangerous time of flying is the landing and the taking off, so it is in these areas that stronger rules are required. Australian Air traffic Control will need to manage the details of the new safety rules that will be required; yet sufficient to say that no aircraft must become airborne without a clearance from a suitably qualified air-traffic controller; as well no aircraft in the air should not be in contact with a competent air-traffic controller approving the flight path. Sufficient safety margins must be maintained between all aircraft.
https://www.bbc.com/news/world-australia-64142696
Australia helicopter collision: Four dead in mid-air incident over Gold Coast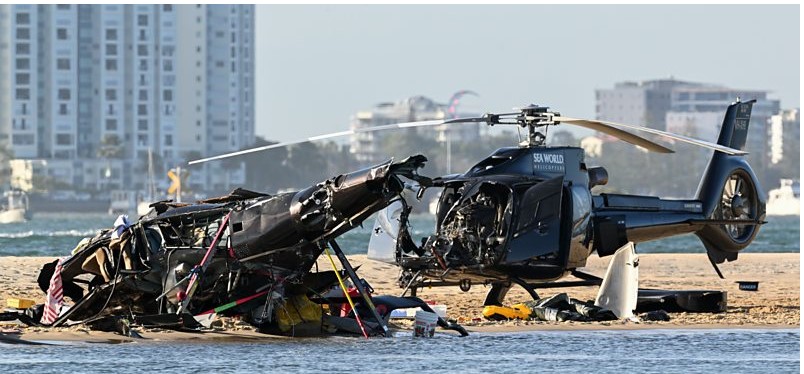 Four people have died after a mid-air collision between two helicopters near Sea World on Australia's Gold Coast.
Queensland Police say initial investigations suggest the crash happened as one aircraft was taking off and the other was landing.
Those who died were travelling in the same helicopter. Three other passengers are in a critical condition.
Two UK citizens were among those killed in the crash, a foreign office spokesperson told the BBC.
They added that officials were supporting the families of the two victims – who have not been named – and would remain "in contact with the local authorities".
Five of the six people on the other aircraft, which made an emergency landing, suffered minor injuries.
Prime Minister Anthony Albanese said the country had been left shocked by the "terrible and tragic incident".
"My thoughts are with all those affected, including first responders, and my deepest sympathies are with those who are grieving," he said.
The Australian Transport Safety Bureau (ATSB) is investigating the collision, which happened at about 14:00 local time (04:00 GMT).
The two aircraft came down near a tourist strip known as Main Beach, about 75km (47 miles) south of Brisbane.
Gary Worrell of the Queensland Police Service said: "It's a difficult scene, Due to the area it's located, on the sand bank, it was difficult to gain access, to get our emergency services to the scene to manage it appropriately."
Safety must become the strongest component of the tourist industry!