E-scooters Safety
With the increase of incidents with e-scooters it is imperative that they must face strong changes for the safety of both the rider and the public at large, that will be required to be enforced.
https://www.9news.com.au/national/man-in-hospital-with-serious-injuries-after-escooter-crash-in-brighton-le-sands-sydney/41c43677-3355-4864-889b-72ad4eb5e942
A man is fighting for his life in hospital after his e-scooter crashed with a taxi in 
Sydney
's south this morning.
NSW Ambulance attended the scene of a 
e-scooter
and taxi crash on Bay Street and The Grand Parade in Brighton Le Sands about 1am 4th January, 2023.
Paramedics freed the 40-year-old who was trapped underneath the taxi about 30 minutes after the incident.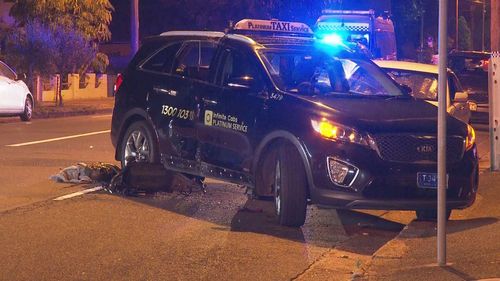 He was placed into an induced coma and flown to St George Hospital with serious head injuries.
Paramedics confirmed the man was not wearing a helmet while riding the e-scooter.
NSW Fire and Rescue superintendent Adam Dewberry said he was "gob-smacked" by the incident.
Regulations needed include:
Helmets must be worn at all times
Maximum speed must be restricted below 30kph
Cannot be driven on a public roadway without a licenced driver/rider
Must comply to all road rules
Cannot be driven on a footpath unless it is a shared pathway and so indicated
Warning bells must be sounded when approaching pedestrians
Must have sufficient braking capacity
Must be maintained as fully serviceable
Must not be riden across a pedestrian crossing